Florida Bowl Riders 40th Anniversary of Kona Skatepark
June 28, 2017
Bowl A Rama, Bondi Beach, Australia
February 21, 2018
Vans Park Series, Huntington Beach, CA
It was that time again for the US Open, Vans Park Series in Huntington Beach. Embassy just needed an excuse to make this outing a family affair.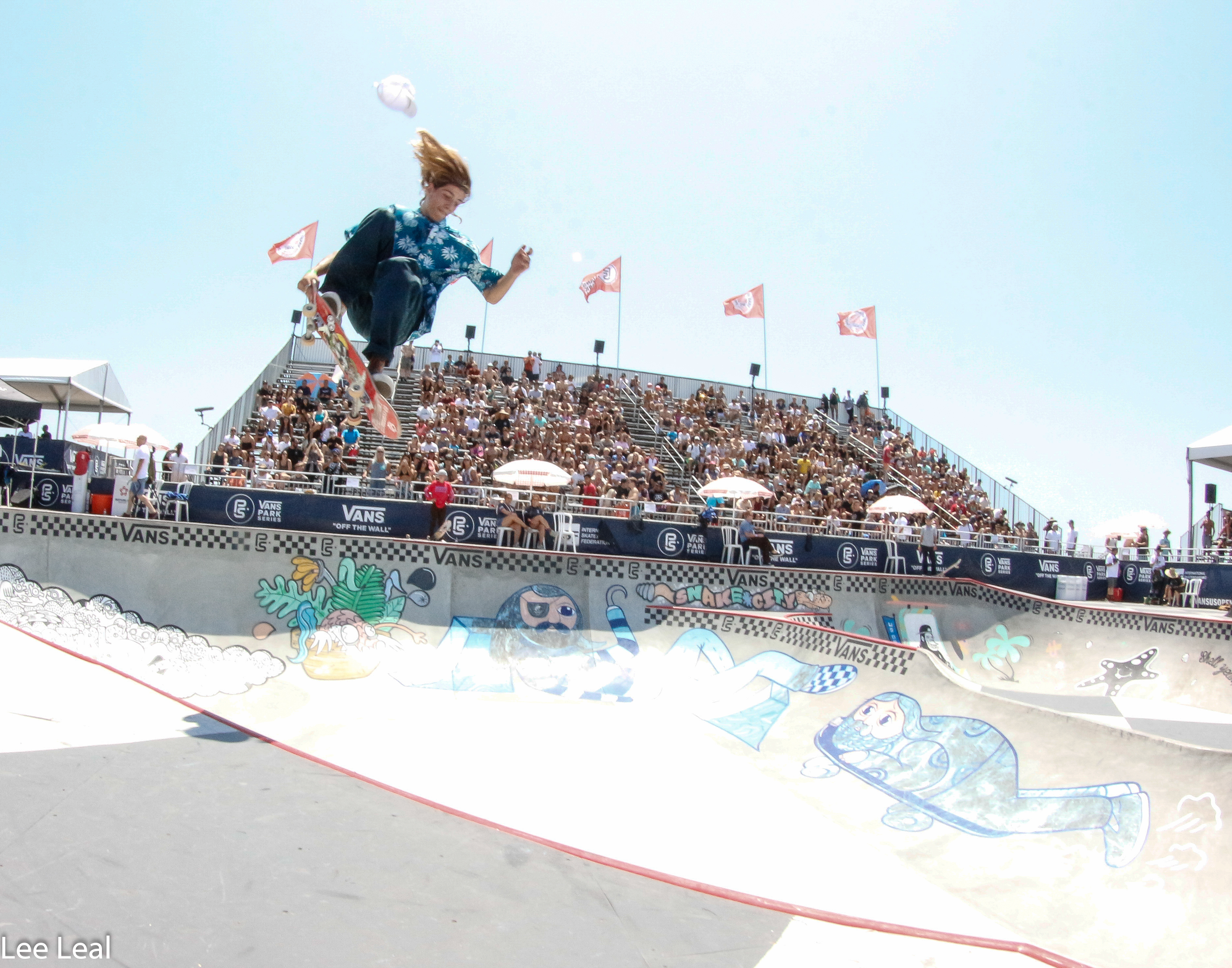 Ivan Federico spins a 540 during his run.
Collin Graham and Ivan Federico would be on the front line for this gig. Both of them would be displaying new graphics by Shane Munce. Ivan was on a natural high and stoked to have his personal "Signature Pro" model. He charged it hard every session. Same for the "Beast from the East" Collin Graham. Collin skated hard, rode the whole park the way it was built to be skated.
A lot of fun happenings went down. It was a week of skating everyday, getting in some time in the water, finding that DIY spot in HB (Thanks Jim Gray, Fish).
Shane Munce was able to make the trip to the west coast. Luckily for him he didn't bring his tattoo gear, cause he he would have stayed busy.
Over all it was a fun time for all. Dave Reul payed a visit to the place everyday. It was rad being the house behind "Sancho's Taco's". We've always been a fan of the "Van's"!!
We'd like to thank everybody who contributed to the stoke. Huge props to Van's for putting on a rad party, especially Kristi. Thanks to Joaquin, The Federico's, Jim Gray, Fish, Reuler, GiGi, The Embassy family, Airbnb, EVERYBODY.